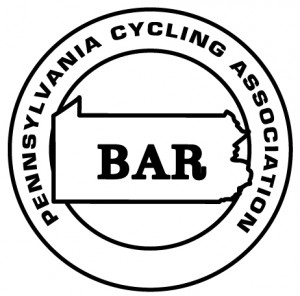 Races conducted within the state of Pennsylvania are eligible to run as PA BAR races, including PA race promoters who are not affiliated with a PA BAR club. When developing the PA BAR Schedule, the PCA Board applies the following selection criteria:
Clubs previously hosting a PCA affiliated event on a particular date will be given priority to hold an event on that date in subsequent seasons.
The PCA Board will manage the BAR schedule with the objective of arriving at zero conflicts between BAR races on a given date.
The PCA Board has mandated that one BAR race be scheduled on any given day. This rule does not apply to junior only events. Any exceptions to this policy must be communicated to the PCA board for review.
The PA BAR (road) application process consists of a race flier and a $50 BAR race fee.The Board's decisions regarding BAR scheduling are final.
Promoters wishing to put on a BAR race must submit a race proposal at least eight weeks in advance of the race date. Should event standards NOT be met, the promoter/club will not be allowed to host a BAR race the following season.
Promoters wishing to schedule a PA BAR race should contact David Mitchell to ascertain available dates for the upcoming season. Promoters should also review all standards on this page which may apply.